"Ratnabali is an excellent Indian singer."
-- -- -- - - ------------- Rockstar Tony Bellotto
"Ratnabali is my teacher of mantras. Her voice changed many things in my life."
- - - - - - - - - - - - - - - - - Writer Fernanda Young

Looking for a different musical atmosphere to relax? Discover your internal peace through an ancient art.

Learn and listen to Indian music with Ratnabali: Ratnabali is a musician, composer, singer and teacher of Indian music. She was born in a traditional family of Calcutta (Kolkata), India. She acquired the title of Sangeet Prabhakar in Indian classical vocal music at the age of sixteen, and also studied various genres of songs - devotional, folk, classical, popular, bhajan, mantra kirtan etc - in the Rabindrabharati University, Calcutta. She sings in three different languages: Hindi, Sanskrit, and Bengali. She has developed a new style of fusion between Indian music and western music, creating a rich sound in the sphere of "World music". She performed and composed jingles for top brand like Sony Cybershot (http://www.youtube.com/watch?v=pv_zdn-BvrQ). Her song is also present in the sound track of a comercial Brazilian film. Her resume also includes a B.A. and a M.A. in History from the Federal University of Pernambuco, Brazil.

She recorded various CDs produced in Brazil and Europe, sound track of film and theatre, and jingles. Her songs have been included in many important international compilation albums of "World Music" and "Lounge Music". Her voice is present in the albums Buddha Bar II (track Spirit) and Siddharta Spirit of Buddha Bar 2 (track Breeze) both by GeorgeV/Wagram, Paris, Geisha Lounge (track All is One) by Virgin Records, UK, La Magie des Voix de Linde, (tracks Path and Rama) by Wagram, France. Two tracks from her album "Shiva Lounge" are in the album Sahara Lounge and five in the album Karma Sutra by Alternative Music/EMI, Lisbon, one each in The Best of Lounge v3 by Atoll/Sony, Paris, Milano Fashion V 3 by CoolD:Vision, Milan, Klassik Lounge W 3 by High music, willich, germany, four in the serial Buddha Lounge by Azul Music, Brazil, etc. A track from her album Bossa Nova Delhi (with Ana Rita Simonka) is in the compilation album Gardens of Eden by Putumayo, New York.

She presented many shows at different cities in Brazil and Argentina (Belo Horizonte, Brasilia, Buenos Aires, Campina Grande, Curitiba, Florianopólis, Fortaleza, João Pessoa, Recife, Rio de Janeiro, São Paulo, Vitoria, etc), some under the sponsorship of the Indian Embassy and the Consulate General of India in Brazil. In various occasions she presented vocal music accompanied by classical musicians and dancers.


Available for

(a) SHOW: Solo presentation of Indian [classical, devotional (bhajan, mantra) and folk music as well as accompanied by Marcus Santurys, Krucis, Micaela Marcondes and Maria de Lourdes with instruments such as, harmonium, tanpura, tabla, sitar, santoor, flute, violin, and pakhoaj. Also presents shows with classical dancer Andréa Prior (Kathak e Odissi ) with cultural sponsorship of the Indian consulate in Sao Paulo.

(b) LESSON & WORKSHOP: Lesson and workshop on Indian vocal music and chanting of mantras and bhajans.

(c) RECORDING of MUSIC: Recording of different types of music, such as, jingles, sound track of film and theatre, and traditional music.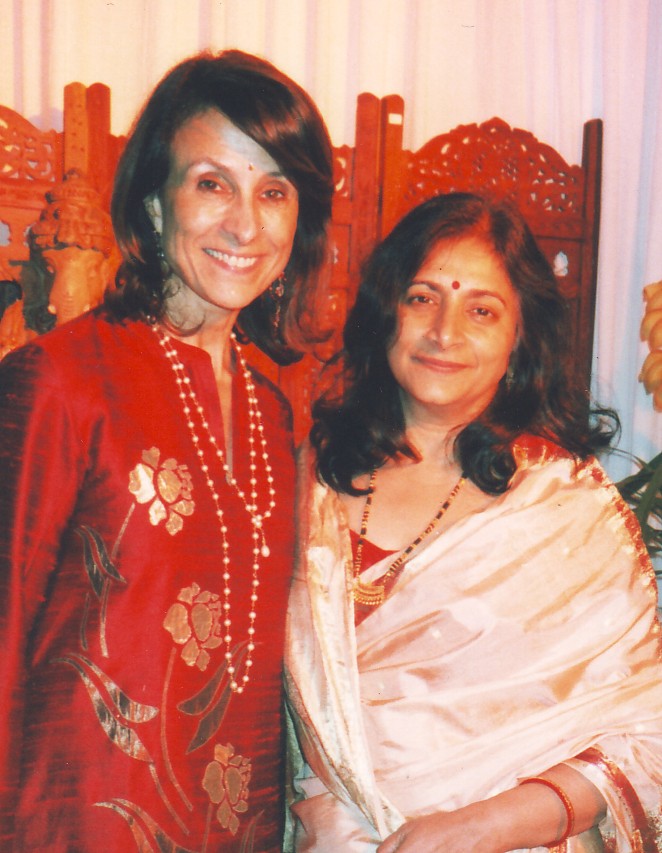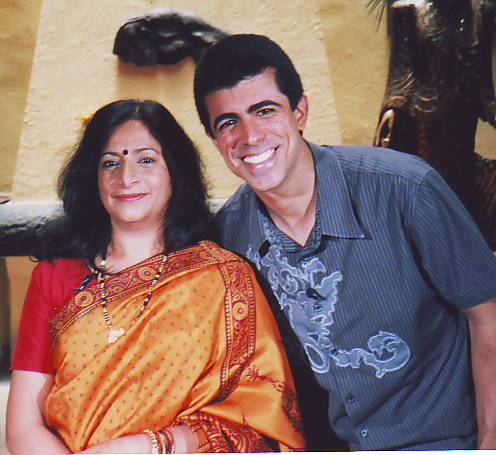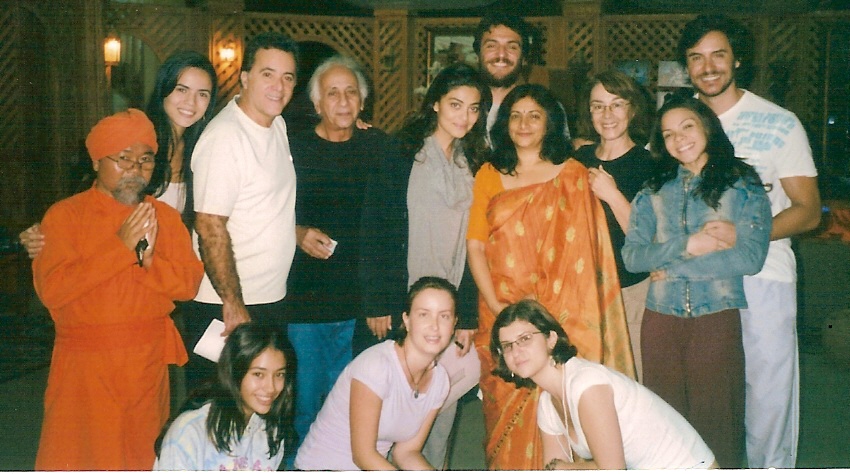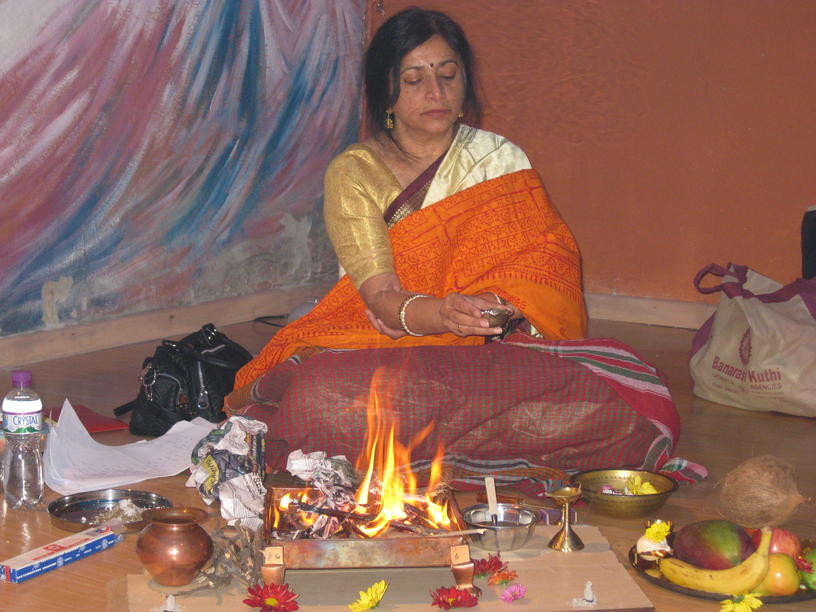 Esquerda para direita Left to right
(1) With Marcia de Luca after show of music in Yoga pela Paz, 2008
(2) During the recording of Video Show of Rede Globo
(3) During workshop at Rede Globo
(4) Performing Puja and Agnihotra
_____________________
|| About her participation in the sound track of "Bellini e a Esfinge"
|| Tony Bellotto affirmed "Ratnabali is an excellent Indian singer. She
|| gave a special celestial mood to our sound track." [ Tony Bellotto
||__________________________